from your favorite Ohioan (muah) and Texan (Steph).
We met for our typical Mickey D's iced coffee this morning.
It was a fantastic little date!
(no, but really, I miss her more than words can say. wah)
Billy and I are heading, back to, the lake this weekend!
Another boat barge party is happening tomorrow..
which pretty much means we can't miss it.
Here are my Friday Letters:
Dear Olympics, you are finally here! I can't wait to watch. Most of all, I can't wait to watch all of the gymnastics, swimming, and soccer. Dear Kristen Stewart, I would love the opportunity to kick you right in the punch you in the face. A couple times. How dare you?! You were lucky to be with R Patz in the first place...LUCKY, I tell you! I hope he moves on. Dear Billy, you were hilarious last night singing "I Don't Wanna Be" (Gavin DeGraw) around the house with Rocky in your arms. You should probably look up the lyrics though, so you don't have to mumble half of the chorus. ;) Dear Some Nights - Fun song, I'm stage 5 obsessed with you. I have you on repeat anytime I'm in the car. Maybe I shall do a singing vlog later for ya'll? Dear SNJHK, I can't stop saying ya'll. I blame you. #nerd Dear San Fran, Napa, Lake Tahoe, and Carmel, you will probably get a weekly letter until we get there. I AM GOING TO LOVE YOU! Dear self, let's get your tan on this weekend. I'm feeling pretty pale. Dear Ohio State football, it's not too long before we meet again!!!! You are my favorite time of year, by far. Urban2012! Dear Jo Totes, I'm in love with my new camera bag (pics + review to come soon!)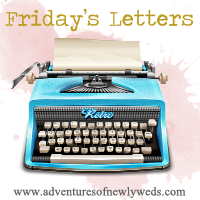 Have a freaky friday, people.