Hap hap happpyyy friday, everyone.
Today I'm linking up with Ashley, from Adventures of Newlyweds,

for her "Fridays Letters" link up.

I've always enjoyed reading them, so why not link up myself?!
Here we go!
Dear hammock, I can't wait to spend all weekend swinging in you and catching up on some books. Dear husband, thank you for surprising me with said hammock. You are so clever when you tell me to "close the blinds" to our deck so that I would see it in the backyard. You make me smile. Dear Bauble Bar, I'm obsessed with your jewelry. like a lot. (If you haven't heard of Bauble Bar yet-you can get $10 OFF your first order. Click here) Dear Grandpa Krysh, I've been praying for you. You are such a role model to all of the family. Dear Fro-yo I devoured last night, you were the best combination I've made in my life thus far. I didn't want to get to the bottom of the cup. #denial. Dear Marissa, Mike, and Natasha (my cousin who is in town from Denver!), I'm excited to spend the evening with you. Dear allergies, I thought you were going away and now you're creeping back up on me again. Find someone else to bother. Dear Rocky, the way you fell asleep on me last night with your head on my shoulder and your body on my pillow made me so happy. You are such a bug. We love you so much. Dear Texas, I can't wait to see you in less than 2 weeks. My hair is not. Dear Steph, your planner with "Katie comes to Texas" all big and highlighted made me so happy and excited to reunite. Dear BBFT, do you realize you may kill me with the oryx steak? Dear Cleveland fans, I wish you all wouldn't be so bitter anymore about Lebron. Time to move on. Dear Readers, I have someone hysterical you get to meet today and a possible giveaway to Tarjay on her bloggy. Her name is Anne and she blogs at Hell on Heels. Would you go pay her a visit today? She even cropped Rocky in a picture with her absolutely adorable pup (the cutest black eye patch I've ever seen) down below and talked about how he has 8 girlfriends (it's true..). Go read for yourself and I dare you to tell me you didn't laugh at her post.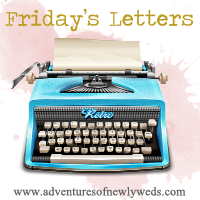 *
Yo yo yo yo...wasssup!
I'm Anne from over at Hell on Heels.
And I'm frickin' crazy. There, I said it.
I threw it right out there from the get go so you're not shocked by what's to come.
I've always thought David Letterman was kind of sexy (minus the old man wrinkles, saggy ass and receding hair line), so I figured in true Dave fashion I'd break my sponsor post down into a top ten list.


Dim the lights and here we go.
Top Ten Reasons You Should Like Me Check Out Hell On Heels


Number Ten: I take horrendous pictures of myself. It will boost your self esteem.
Number Nine: I think I might start stalking Bethenny Frankel. I mean the chick created an EMPIRE based on being a LUSH and having a FOXY FIGURE. Who the hell WOULDN'T want to stalk this woman?
Number Eight: My Bridesmaids bought me this for one of my bridal showers. Enough said.
Number Seven: I am obsessed with trash tv. More specifically Jersey Shore & anything involving Bachelor nation. Listen, you've got drunk Jersey girls getting totally wasted and flashing their hoo-ha's all over national television then ripping eachothers extensions out with their acrylic nails. Hello Brilliance. On the flip side, you then have siliconed out brods catfighting over some roided out dude that they met 5 minutes ago. If that doesn't make you feel normal, I don't know what will folks.
If your into losing brain cells by the second, then join me for my Bachelorette Dish link up every Tuesday. If not, no harm no foul.
Number Six: I just got my huge knockers cut off and I blog about it. Of course I threw them a

'B(Reast) In Peace'

party so we could all say goodbye.
Our Boobie Cupcakes
(Yes, my husbands shirt says Goodbye Hooters)
Sometimes on the blog, I even include before & after pictures. The non pornographic ones of course.

Before
After
Number Five: I'm not pregnant. Yet.


Number Four: I have a crazy cute dog and will annoy the hell out of you with pictures. In fact, I partway believe that Instagram was created solely for the purpose of displaying how damn cute she is.


Two Lovers In Love
I didn't tell you this Katie, but Belle really wants to date Rocky. I know he has 8 other girlfriends all over the U.S.... But Belle has bigger boobs. And Rocky totally seems like a boob guy.
Number Three: I drink McD's sugar free vanilla Iced Coffee by day....and Jim Beam Red Stag by night.
Number Two: I pulled 4 fire alarms my senior year of college and was handcuffed in the lobby of my soririty house and taken to jail. Guess who bailed me out? My husband. So I married him.
Number One: Because I'm going to send

YOU

shopping.....
......at Target for some ADORABLE & AFFORDABLE summer finds!
Hop on over to Hell on Heels to learn how you can enter!
**Follow me on Instagram @annexenos **
In closing, I want to say thanks for having me Katie.
You're pretty badass.